Training, done well, should help people do what it takes for their organization to reach its strategic goals. Otherwise, why would training exist? Once an organization knows its goals and knows what people will need to do in order to get there, the next step is pinpointing the performance gaps. It's the role of good training to swoop in and close the gaps that are most crucial to success.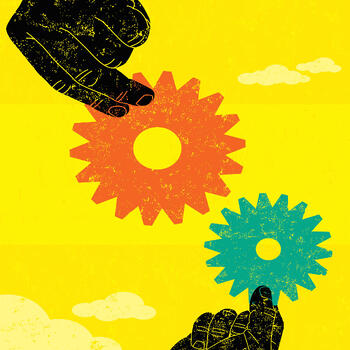 The challenge, though, is that the link back to strategic objectives can sometimes get lost somewhere along the way. Stakeholders within the organization may lose track of what prompted the training project in the first place – the desire to build a specific behavioral muscle in individuals, so the organization will have a better chance of achieving its objectives. And when that happens, training may lose its focus or expand in scope or otherwise veer off-track.
That's why we start every project by formalizing the link between the organization's strategic goals and the project's learning goals. How? By making this our first interim deliverable for any elearning project.
What we're sharing here represents our best thinking in the essential first step of any elearning project – project scoping. It's where we solidify the link between strategy and desired behavior. And we find that it helps crystallize our thinking, so we're able to design training that unapologetically targets what's most essential, while discarding the fluff.
You're welcome to download our proven and powerful project scope template to use or adapt. We hope it helps you align your own training projects with strategic objectives – and gets projects off to a great start.